PT. Phitagoras Global Duta is a management consulting firm dedicated to support organizations, in all sectors of business, industry and government. We provide a wide range of consulting and training services in the areas of Quality/Productivity, Environmental, Occupational Health & Safety and Laboratory.
Phitagoras was establish in 2003, and has growth rapidly as one of the leading business consulting firm in Indonesia. Our success is a result of our unique approach, professionalism, and our commitment to stay focused to our customer needs.
Eversince it was established, Phitagoras has assisted many organizations in various industries including Oil & Gas, Manufacturing, Pharmaceutical, Chemical & Petrochemicals, Engineering, Mining, Construction, Building Management, Information Technology, Food & Beverages, University / Education, Water Supply, Pulp & Papers, Laboratories, Services, etc
VISION
Become a leading training and consulting provider in the region at 2020.
MISSION
To provide superior quality services to satisfy customers through professionalism, extensive networks, setting a high value on human resources and commitment to their development.
LEGALIZATION
Head Office : Ruko Golden Boulevard Blok Q no 19. Jl. Pahlawan Seribu – BSD City Serpong,
    Tangerang Selatan 15322
NPWP : 02.355.268.0-606.000
SIUP : 503/3568/436.4.12/2004
TDP : 13.01.1.74.15615

LOGO
* Phitagoras Global Duta, mean company growth will come up with the global level and having international standard
* Phitagoras, mean brief road to go to succesfullness
* High rise sail, symbolise the struggle which always conducted to reach the top
* Blue colour, symbolise the professionalism and intelectual
MEMBERSHIP / CERTIFICATION:
The National Examination Board in Occupational Safety and Health (NEBOSH) – UK, Centre No. 789
The Chartered Institute of Environmental Health (CIEH) – UK, Centre No. 63858
British Safety Council, Membership Number : S0396930-15322
The Royal Society for the Prevention of Accidents (ROSPA) – UK, Membership Number: M406618390
Perusahaan Jasa Keselamatan dan Kesehatan Kerja, DEPNAKERTRANS, Nomor SKP: 007/DJPPK/PJK3-LAT/III/2010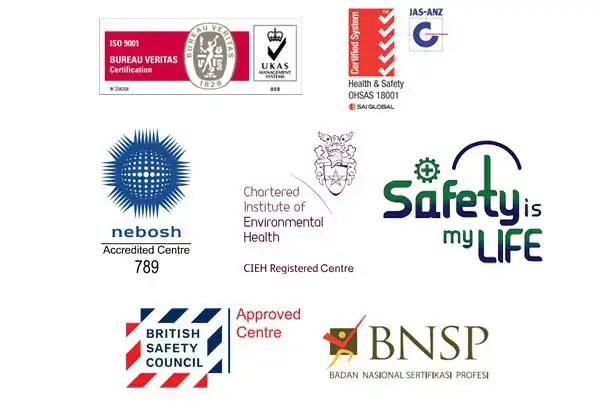 Customer Care :